The skilled craftsmen at P. Tool & Die utilize advanced CAD modeling software and state-of-the-art manufacturing equipment to design, produce and inspect custom tooling and die making solutions for our customers.
Our ISO 9001:2015 certified quality control program ensures that all of our in-house tool and die making services are performed with the utmost in consistency and precision.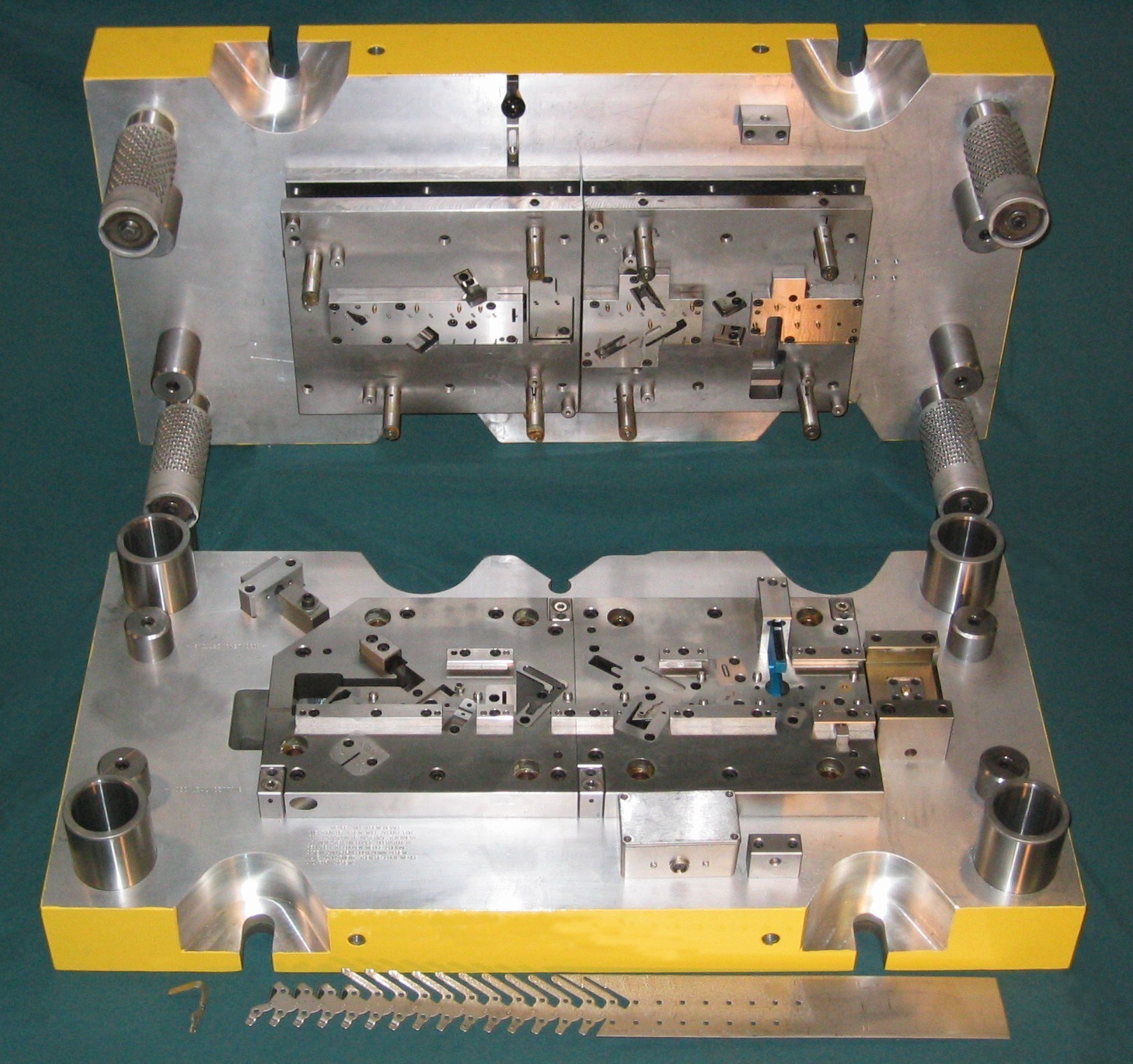 Outfitted With The Industry's Most Advanced Custom Tool Design And Manufacturing Equipment
We utilize the manufacturing industry's latest engineering and production equipment to deliver our innovative tool and die solutions. Our equipment runs the gamut from 5-axis vertical mills, large vertical CNC machining centers, large-capacity wire EDM, as well as grinders, lathes and quality inspection systems with micrometer precision.
Our range of precision tool and die making equipment includes:
Mitsubishi MV1200R & MV2400S Wire EDM
Mitsubishi FA10 & FX20K Wire EDM w/ AWT
Mitsubishi EA12 Sinker EDM
Current MT30S EDM Drill (.008" – .2500") CNC Machine
Mazak 200-II MY Turning Center (with Live Tooling)
Mazak Nexus 530C-II Vertical Mills
HAAS SL-30 CNC Turning Center
Clausing Colchester Lathes
HAAS UMC-750 CNC Machining Center
(6) HAAS VF-Series CNC Machining Centers
HAAS VF-7 -TR310 with 5-Axis Trunion
HAAS Toolroom Mill
(2) Bridgeport Proto-TRAK Mills
DPM3 Bed Mills
Okamato Wet Grinders
Surface Grinders & Cylindrical Grinders
Moore No. 3 Jig Grinder
Committed To Excellence In The Art Of Custom Tooling
P. Tool & Die's continual investment in our innovative employees, tooling equipment and cutting-edge facility – coupled with our commitment to excellence – has enabled us to become a leader in one of the most technologically advanced industries of the 21st century. We are an ISO 9001:2015 certified American manufacturer with over half a century of expertise in custom tool and die making solutions.
Get In Touch
If you need precision-based, quality tooling or die services for your next machining project, get in touch with our experts to discuss logistics or get a price quote. Whether you need help designing your project from the ground up or you simply need the best in the business to tackle the machining work with unrivaled quality and craftsmanship, P. Tool & Die has you covered.