P. Tool & Die is an innovative American manufacturer backed by over half a century of expertise. We deliver a complete range of precision design, engineering and CNC machining capabilities, enabling us to streamline your custom products from prototype to production.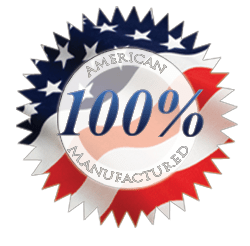 Our Commitment to Excellence and Precision
At P. Tool & Die, we are driven by two principles: excellence and precision. Since 1965, we have committed our business to personifying those ideals.
For us, that means we strive to be amongst the industry's finest engineers and manufacturers. We remain on the cutting-edge of the manufacturing sector by embracing the latest CNC technology and innovations while constantly pushing each other to be the best at what we do.
Whether the project at hand is precision machining a component down to .0002" tolerances or drafting out streamlined engineering solutions to your most complex design challenges, the expert craftsmen at P. Tool & Die are up to the task.
For you, that means your business receives not only the highest quality products on the market – precision-built to your exact specs, flawlessly machined and finished in accordance with the latest ISO 9001:2015 standards. Moreover, you receive the finest engineering consultation, manufacturing advice and customer service that you'll find anywhere in the industry.
If you'd like a more technological overview of the expert product design and manufacturing capabilities that P. Tool & Die brings to the table, take a glance through our full equipment list below.
Our Precision Metal Manufacturing and CNC Machining Facility
P. Tool & Die operates from a state-of-the-art, 18,000 sq. ft. manufacturing facility located in the Finger Lakes Region of Upstate New York. Our machine shop is fully outfitted with the latest CNC machining, and prototype design equipment, allowing us to deliver a complete range of precision manufacturing services, including:
Close Tolerance, Make-to-Print Parts
CNC Vertical Mill Machining (84" x 32" x 30" Capacity)
5-Axis Machining
Wire EDM
Turned Parts (CNC and Engine Lathe)
Precision Grinding
Low-Volume Production
Inspection and Quality Control